I've been working at Kirby for 4 years and 4 months, I spend my day to design building. However, my responsibility is not only designing buildings but I also have to go out meeting and dealing with customers to meet their requirements and make sure that everything has worked out as Kirby's policy and process. Furthermore, giving my colleagues a hand and cooperating with them is the important part of my duty to produce effective outcome. I am one of Thailand team so I'm always aware that I am representing Kirby. Hence my disposition should be in line with value system of Alghanim Industries. What I like most when working at Kirby is everybody treats each other like family. We are working as a team to cooperate and produce the best outcome. I always receive strong support from the high-level executive who helps me get successful. Working with Kirby, you can be sure that you will get support from everyone. Thank Vietnam team for their support and contribution which make my daily task go smoothly and productively.
In addition to my main responsibility which is structural design, I had to learn sales skills. When I was a designer, I only focus on how to optimize the structure. But two roles make me think big about how to get projects. When I have an opportunity to meet the customers, they ask me about payment term or transportation. I try to learn more in the part of sales which are very challenging to me, so I can improve my sales skill and answer customer's enquiries to create our reliability. Some of customers might think that they have some problems using PEB but they don't let us know and try to avoid quoting the price. When I realize their problem, I try to explain and clarify all the problems until they open mind and decide to quote the price with us. When I asked a customer how he started his business and how he became successful. His short answer was "Just start and do it". It inspired and encouraged me to stop thinking but start to make it happen.
My new day start from yesterday night, before I sleep. I take sometimes to think about what I am going to do tomorrow. How many activities I suppose to do and how long does it take to complete it. I start from the important thing and spend my energy with something difficult in the morning. After that, I spend my afternoon until evening to finish the rest of activity.
After I come back home, I spend my time with some activity that I like. Reading some book, analyzing some problem that I found in job or in my study class, and I realize that when encountering with problems and being able to deal with them, you will be better than yesterday you.
For me, the important thing that we should do is spending some time before sleep to think about what we should do on tomorrow.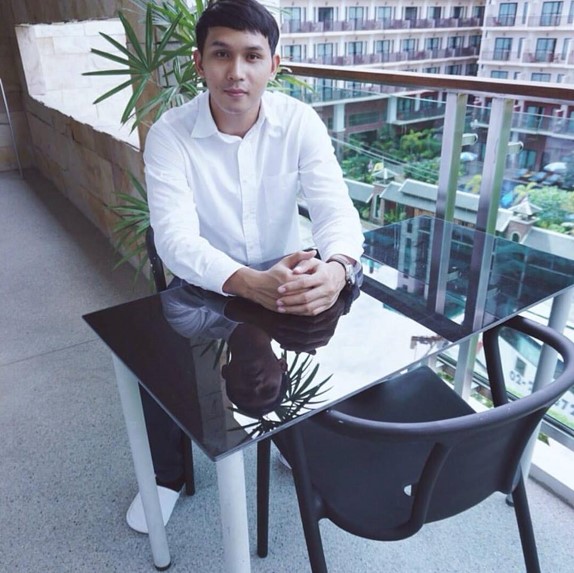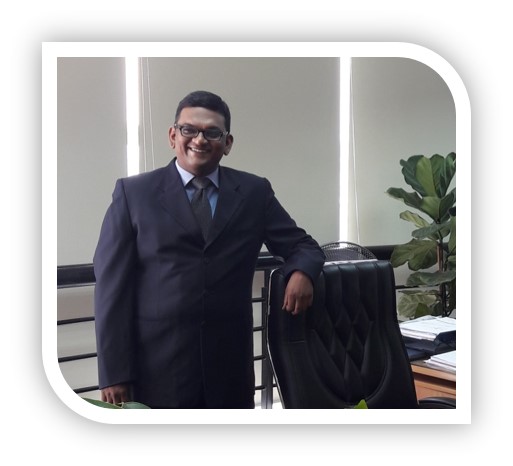 Mr.Sricharan Vulchi Story
It's been quite a happy journey in Kirby SEA & wonder how fast the time flies. Especially when you are surrounded by a wonderful team of colleagues, you just don't realize time and feel good to know that have I spent 6 years 4 months.
The most challenging thing for me is to adjust with different culture and to be honest it didn't take much time for me to adjust, as there was always a supporting hand from my new friends in the office. I should thank all my friends for making me so comfortable and accept me as part of Kirby SEA family quickly.
I feel personally, there is lot to learn and achieve in life. I am a person, who is not content with the feeling, I achieved something big. But at the same time need to acknowledge the fact that whatever I had achieved it's because of the hard work, focus and at the same time with the help of wonderful team I work with.
I still remember the advice I got from my Strategic Management Professor from my college days, when I was having my campus interviews and couldn't get thru couple of companies. He called me and told, not to worry too much on the opportunities lost. Failure is something which happens for variety of reasons, but what you learned from those mistakes and kept improving will lead you to success. So from that day failures and success have been always a part, but one thing I never didn't lose track is to keep learning with open mind, explore opportunities and have positive mindset.
I like the fact that Kirby has always been a platform for aspiring individuals and provides plethora of opportunities. It's all about us, how we look and take those opportunities
Ms.My Hue's Story
I have worked in our company for 13 years since 2008. I spend my day to make plan and control shipment for Kirby SEA. The most challenging for me is to deliver the job on time due to importance of my role. What I like most about Kirby is I always receive strong support from the high-level executive who helps me get successful. Working with Kirby, you can be sure that you will get support from everyone. I'm also be
surrounded by an exciting environment with friendly staffs who always consider others as a family member.
I was able well in my old position as a result I was promoted to PPC Manager position last year which make me very happy and I consider this as one of my great achievement. Being a good manager is not easy, all you have to do is be genuine and think about others first.
In my free time, I often reading some interesting books to improve my knowledge and play with my children. Sometimes I go to the coffee shop with my friends. I see that work-life balance is really important especially if you are a woman. You have to allocate suitable time for your job and your family also. My husband also support me a lot in housework.